Maplehurst Fence Company has the personnel, equipment and expertise to provide the best solution for all your farm, ranch, commercial and industrial fencing requirements.
We specialize in the design, engineering, and construction of Solid Lock™, Tight Lock™, and Stay Tite™ high tensile galvanized wildlife fencing.
• Custom-designed Wildlife Enclosures, Pens & Handling Facilities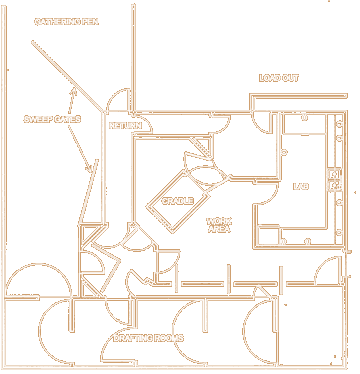 Thunderhill Ranch Handling System designed by Maplehurst Deer.
. . . . . . . . .
Maplehurst Deer, Inc. is available for complete consultation.
Consulting rate for Graeme Lawrence is $850 per single day plus expenses.